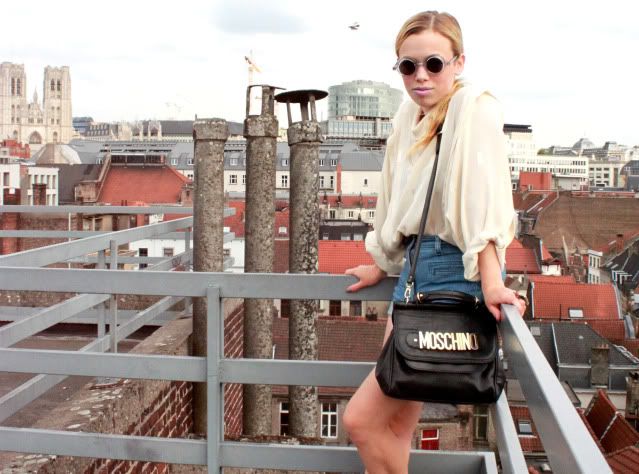 mom's vintage blouse, vintage shorts, glasses and Moschino purse, Limecrime purple listick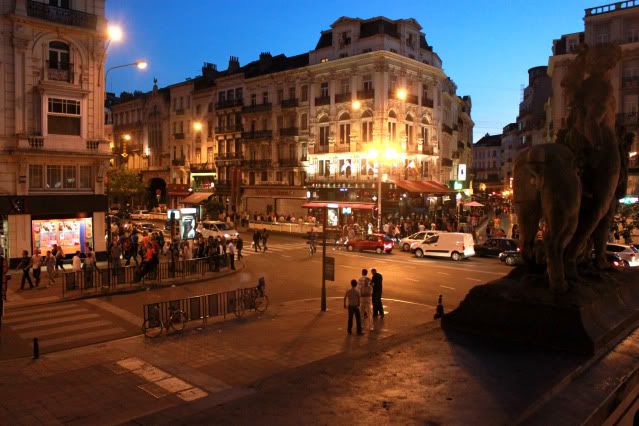 What I came to do in Brussels was help my mom move into her new wonderfull 1950's appartment, 3d floor, the outer walls of the building are round and have a great view over a park and the city. While going through the stuff she was going to get rid off I found this cream silk blouse from 1984 with amazing detailing and pleats around the shoulders and sleeves.
Watching football is only fun when you're winning. Netherlands-Urugay was the first match of the championships I actually watched. Brussels's city center was filled with orange tees, and cafe's were filled with dutch people.